Penname:
Joanna Dorcas [
Contact
]
Real name:
Ariel Montine
Member Since:
12 Jun 2010
Membership status:
Member
Bio:
Joanna Dorcas is the pen name under which I publish religion influenced TG Fiction. It has a decidely protestant world view as I was raised. However, I have found that true christianity will welcome us as sisters intstead of condemning us solely for a political agenda that has nothing to do with what Christ taught. While the TG Fiction that I publish under my other Pen Name, Sasha Nexus, may have a christian influence, Most of my Joanna Dorcas Stories are bible adaptations.
In bringing my Joanna Dorcas Stories here, my intention is not to offend anyone's religious view. My purpose is to counter the so-called crhistians who hate us and choose not to even believe that Gender Dysphoria exists as a congenital physical abnormality. I hope that by showing that the actual bible embraces us instead of the slanted legalistic viewpoint of the haters which condem us, that we can take our rightful place as true practicers of christianity if that is the spiritual expression that we choose. Beyond that it is a bringing of hope that one does not have to shun spiritual expression if one is transgender and that there is a place at the table of the deity of our choice for us.
[
Report This
]
Stories by Joanna Dorcas

Summary:
(New) Two / Android (New)
How will the four transwomen deal with being kidnappped and taken to a foreign country, the US?
Latest Chapter
:
Table of Contents:
Categories:
Fiction
Characters:
None
Age Group:
Teenager 13-18
Categories:
None
Genre:
Adventure
Keywords:
None
Story Universe:
None
Series:
None
Chapters:
2
Table of Contents
Completed:
No
Word count:
3417
Read Count:
14896
ePub Downloads:
3270
What Would Jesus Do?
by
Joanna Dorcas
Rated:
Younger Audiences (Age 5+) (K)





[
Reviews
-
7
]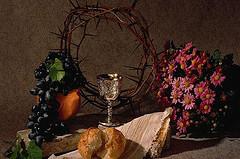 Summary:
What would Jesus do if He met a "woman with a problem", that is a transwoman, as he walked upon the earth?
This is an allegory and NO disrespect is intended to the Bible, from where this is drawn. What if Jesus had met a transwoman in His travels as He walked the earth? Not everything that Jesus did was written down. As the little boy in "Angels in the Outfield" said, "It could happen!"
Read Story: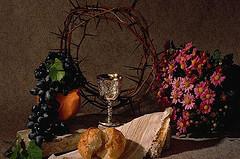 Summary:
Ann, A transwoman, passes into the afterlife, after a long fulfilling life helping others as a servent of The One. Her greatest regret is that the last third of that life was spent being separated from her soulmate sister of choice, Sarah who had passed on much earlier. On meeting again in the afterlife, Sarah gives Ann a new job straight from The One. What if when you stepped into the afterlife you were offered a job by your soulmate, on behalf of The One, to give second chances?
Read Story: