Penname:
Zephyrus [
Contact
]
Real name:
Member Since:
20 Apr 2009
Membership status:
Member
Bio:
[
Report This
]
Stories by Zephyrus
Trip to Mushroom Castle
by
Zephyrus
Rated:
Mature Audiences (Age 16+) (M)




[
Reviews
-
11
]
Summary:
Pete, a teenage video game addict, tries a new type of magic mushrooms. When he does them while playing Super Mario, however, he soon discovers that they're more magical than he could have ever imagined.
Read Story:
Non-Plugsuit Fetishism: The Case of Misato Katsuragi
by
Zephyrus
Rated:
Mature Audiences - Explicit (Age 18+) (MA)




[
Reviews
-
2
]
Summary: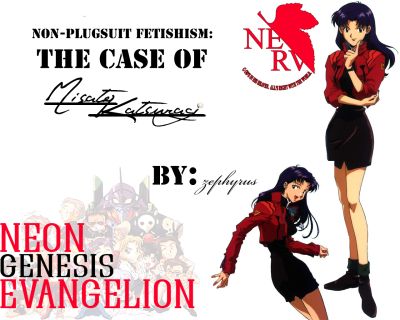 Mitchell buys his favorite Eva girl's pendant from a mysterious anime antique store. When he puts it on out of bored curiosity--perhaps in a feeble attempt to feel closer to her--he becomes closer to her than he ever would've thought possible.
Read Story:
Zatanna Zatara: Mistress of Magic, Part 1
by
Zephyrus
Rated:
Teen Audiences (Age 13+) (T)




[
Reviews
-
5
]
Summary:
Zachary Zanetti loves comics book and wanted nothing more than to attend this years comic book convention. His dream is derailed, however, when his father has to go on business trip to Las Vegas and he must be dragged along. During his unwanted trip to Las Vegas, however, out of boredom, Zach decides to heckle a magician at a magic show. The magician decides to fulfill Zach's wish by not simply sending him to a comic book convention, but into a comic book; however, it's not the comic book that Zach would have wanted!
Read Story: