Series - R
Raised in SLC
by
Penny





[
Reviews
-
36
]
Summary: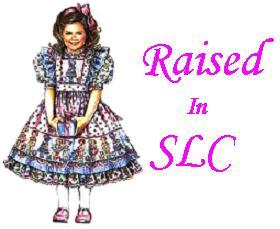 by Penny Reed Cardon
After years of struggling with his feelings little Matthias discovers, with some loving guidance, why he hates wearing jeans.
The beginning was a beautiful time, filled with mystery and discovery.
If we are lucky, someone will discover that we are struggling
who will lovingly help and guide us as we grow.
Parent Series:
None
Categories:
Fiction
Characters:
None
Age Group:
Adult to Pre-Teen AR
Categories:
Sweet and Sentimental
Genre:
Drama
Keywords:
None
Story Universe:
S.P.A. Schools
Challenges:
None
Stories:
1
Open:
Closed [
Report This
]
Summary:
Never pick up a hitchhiker on Halloween, unless you're prepared to face the consequences.
--
Last year things went horribly wrong. After all, Halloween is a bad night to hang around the cemetery. You'd think after sixty-three years she'd get the message.
--
Have you heard the expression, "Third time's a Charm"? So has Mary -- the problem is that it's not always the charm you want!
Parent Series:
None
Categories:
Fiction
Characters:
None
Age Group:
Adult 26-55
,
Adult to College Age AR
Categories:
Age Progression
,
Age Regression
,
Cultural Change
,
Female to Male Transformations
,
Magical Transformations
,
Mind Transfer/Mind Possession
,
Seasonal
,
Sweet and Sentimental
Genre:
Historical
,
Horror
,
Mystery
Keywords:
Very High Heels
Story Universe:
None
Challenges:
None
Stories:
2
Open:
Closed [
Report This
]