Series - J
Summary:
Jaime's Hope Foundation
Jaime's Hope Foundation is a medical research consortium based on the campus of John's Hopkins University in Maryland. It was founded in hope that a way might be found in those impossible situations where a pregnant woman must either choose her life or her baby's to preserve in order that both Mother and Child both survive and thrive after the pregnancy. Stem Cell and Radical Transplantation Research are among other medical break thrus that enable Jaimie's Hope Foundation to preserve Motherhood in Crisis. They begin also to provide advanced medical treatments to give barren women the chance to bear a child. As the expert in new frontiers of medical treatment they bring the benefits of wholeness to other people in need.

These stories tell about people's lives before coming to Jaime's Hope Foundation, Their treatment there and their lives afterward. The staff of Jaime's Hope Foundation is a comonality in the stories, who get to interact with the people who need their help to bring wholeness to their lives in mind and body.
Selected Entries from Laura's Journal

By Sasha Zarya Nexus

Can Leira help Larry become the person outside that she sees inside?



Mustard Seed: Faith, Hope, and Love

By Sasha Zarya Nexus

Will Laura be able to help Leira in her hour of greatest need?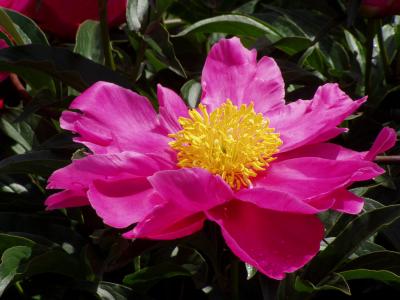 Arresting Development

By Sasha Zarya Nexus

What complications will arise out of Gerald's heart attack?



New Meaning: Sugar and Spice

By Sasha Zarya Nexus

Will Tony choose Sugar and Spice in the end?




Parent Series:
None
Categories:
Fiction
Characters:
None
Age Group:
Adult 26-55
,
College Age 19-26
,
Pre-Teen Under 13
,
Teenager 13-18
Categories:
Deals, Bets or Dares
Genre:
Action
,
Adventure
,
Romance
,
Science Fiction
Keywords:
None
Story Universe:
None
Challenges:
This is a Test Challenge
Stories:
0
Open:
Closed [
Report This
]