Titles - B
Stories
Being Joanna
by
Sasha Nexus
Rated:
Teen Audiences (Age 13+) (T)




[
Reviews
-
42
]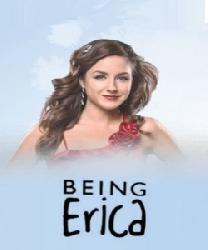 Summary:
George's time in Toronto comes to a tragic close but instead of meeting his maker, he meets Dr Erica who knows her true name, Joanna. In this fanfic sequel to the CTV series 'Being Erica', Can Dr Erica also be the only gender therapist that Joanna will ever need?
Latest Chapter
:
Table of Contents:
Categories:
Fiction
Characters:
None
Age Group:
Adult 26-55
Categories:
Age Regression
Genre:
Adventure
Keywords:
None
Story Universe:
None
Series:
None
Chapters:
5
Table of Contents
Completed:
No
Word count:
28968
Read Count:
75363
ePub Downloads:
6809
Ben and Streek: Overcloned
by
Axelotl
Rated:
Mature Audiences - Explicit (Age 18+) (MA)




[
Reviews
-
13
]
Summary:
Spacers get their hands on some advanced alien technology and unwittingly turn themselves into female clones.

Read Story:
Boarding Life
by
occwe
Rated:
Mature Audiences (Age 16+) (M)



[
Reviews
-
27
]
Becoming Kim Anderson
by
sarahuniform
Rated:
Mature Audiences (Age 16+) (M)




[
Reviews
-
3
]
Summary:
When what you wish for appears to happen
Read Story:
Bitch In Heat
by
Ivory SImone
Rated:
Mature Audiences (Age 16+) (M)




[
Reviews
-
2
]
Summary:
Meet Melanie Bacon-Smith. An English teacher at a prestigious international school. A sex goddess without a clue.
This is the first chapter of a novel about the rollicking misadventures of a prim and proper English teacher who through a series of cultural miscues and missteps is turned into a middle-age sex goddess by the colorful and highly imaginative tenants of her apartment complex in southeast asia.
Disclaimer: The original characters and plot of this story are the property of the author. No infringement of pre-existing copyright is intended. This story is copyright (c) 2010 Ivory Simone. All rights reserved.
Read Story:
Breakdown
by
Lampwickxxx
Rated:
Mature Audiences (Age 16+) (M)





[
Reviews
-
4
]
Summary:
A stranded motorist has to find a phone. Help arrives in the shape of a Rolls Royce, and a young widower who wishes only to have his wife back. Cliched, transformational jollity ensues.
Read Story:
Summary:
This story happened by accident. It started when Ellie
Dauber misspelled 'BatGirl' as 'BathGirl' in a note
she wrote on the TG Fiction list. Steve Zink called
her on it, but said, "What a concept!". For some weird
reason, the idea of a superhero named BathGirl
inspired me, I wrote a reply, describing what BathGirl
would look like. Steve, made the mistake of
encouraging me.
I wrote a short piece about BathGirl capturing a cat
burglar, it is included in this story. There was no TG
aspect to it and I got some good natured complaints
from the list. I wrote a short paragraph that made it
a TG story, it is included also.
Ellie also posted a note pointing out the absence of
TG content and said that I had forgotten:
"BathGirl's teen side kick, when he says the magic
word, "SHAZAMPOO", young Dick Batson is transformed
into the spandex clad beauty Rubber Ducky."
Then Steve said that he would like to see an origin
story, I was on a roll, so I wrote it.
Here are all the parts put together into one not so
long story.
Thanks again to Ellie Dauber and Steve Zink for the
inspiration.
Read Story:
Becoming Toni
by
Toni Trepasso
Rated:
Mature Audiences - Explicit (Age 18+) (MA)





[
Reviews
-
11
]
Summary:
A man has an accident with some toxic waste and finds out that life doesn't end just because he is now a woman.
Latest Chapter
:
Table of Contents:
Categories:
Fiction
Characters:
None
Age Group:
Adult 26-55
Categories:
None
Genre:
Romance
Keywords:
None
Story Universe:
None
Series:
None
Chapters:
17
Table of Contents
Completed:
No
Word count:
65519
Read Count:
139824
ePub Downloads:
8863